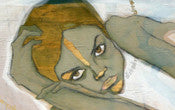 We Don't Sleep Well - May 30, 2008
$0.00
We Don't Sleep Well

An exhibition featuring the thoughtful and expressive art of California artist Mary Spring, and also introducing four new artists to the Art Whino collaboration: Graham Franciose, Michael Crockett, James Walker, and Steven James Daily.
National Harbor, MD, Art Whino (www.artwhino.com) announces: We Don't Sleep Well, works by Mary Spring. The exhibition will also feature the art of four new Art Whino artists. The opening reception is May 30th, from 6pm – Midnight. The event is FREE and open to the public. Live music and cash bar.
Eighteen Street Lounge DJ Tom B will be on the turntables.
The exhibition will run through June 15th.

Mary Spring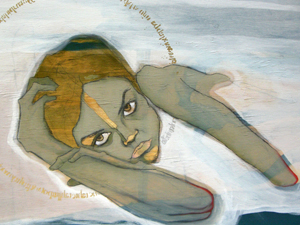 Mary Spring's figures are at once both self portraits of the present and projections of internal hope for the future. Each representation depicts the panoptic range of mental, emotional and physical conditions experienced in a mere snapshot of time, enabling the observer to merge silently into the psyche of the artist.

From ultimate pleasure to unbearable sadness, each expression communicates the profound casualties of insight. The integration of medium and mechanics with design and spirit, lead to the paradoxical enlightenment and anguish portrayed at the moment each stroke is applied.

Self-realization emerges from the artist as the feminine heart, the kinesthetic demands of performance and dedication, and the consequential strength are unveiled in each expression. Pain synthesized into passion. Time united with eternity.
Graham Franciose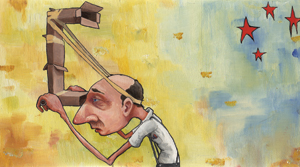 I've been drawing for as long as I can remember. I grew up in a very artistic and creative family; my mom went to art school and my dad is a jeweler, and therefore I credit my parents with my decision to pursue art as a career. When I was in college getting my BFA in illustration I was trained in photo-realism. However, after noticing that everyone's work looked very similar I decided to veer off and find a style of my own. Growing up skateboarding, I was always influenced by "low-brow" and "street" artists who really inspired me to do something different.

When I start a piece I generally have no idea what I am going to do. I just start with a freshly gessoed piece of wood and start drawing. I no longer use preliminary sketches. As I go, the lines I make dictate what I will do next. A certain shape of a face or expression will make me decide what to do with the body and eventually what the context will be. It is a very organic and spontaneous experience where the art kind of creates itself. When I am happy with the drawing I finish it off with oil and ink. I am not really sure where the ideas come from, I guess a mix of things I have seen, music I have heard, things I have felt, all homogenized in my brain and eventually realized in a different form. I don't really want to pin down the ideas I have, I like the mystery of it all. I am always somewhat surprised with a finished piece because I don't start with any preconceived final image.
Michael Crockett
I am a painter of the human experience. What do I mean by this? I'm referring to the way I use the human element as a mode to explore and compliment its relationship to nature and life in general. My paintings must have a connection to life. They are interpretations of my passion for it.

The figure has always been the model for this idea from the beginning. The human form, without words, will react to it's surroundings; physically interpreting its emotions. I can see in this gesture how our body's have the ability to speak. I want to capture this language in my work.

I make many suggestions in my paintings that relate plants to humans. I see this more and more as I create work using floral designed paper. A certain flower or vine can also tell a story based on it's appearance. When I mix these two subjects together they compliment each other in a way that delicately unites the personality of the figure with it's mood. I am learning how to match the look of a flower in all of its varieties with the emotion I want to capture. I'm understanding the contrast in qualities that one plant form has to another. The marriage of a small, dainty petal with the eyes of a pale skinned female or the sharpness and uncomfortable edge of crabgrass with the sunken cheeks of a distressed figure. These possibilities feel endless to me. The relationship our forms have to the natural world is beginning to become one in my work.
Stand away from this new work and see the portrait for whom it is representing. Get very close to the portrait to see the layers of life hiding under its surface. I plant this idea into my work and will continue to help it grow. Please enjoy the show.
James Walker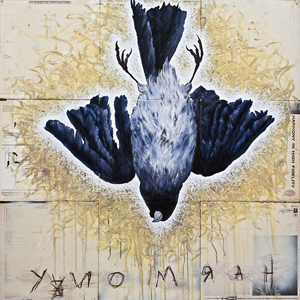 …..I never made a conscious decision to become an artist, it's something I've always done for as long as I can remember. I take pictures and draw and paint and collage debris and objects as intuitively as possible and I've never specialized in anything except making the best art that I can. Real artists don't have a choice about making art, it's simply a matter of satisfying an insatiable urgency to create…..

…..I grew up along the east coast, and a little bit in England. I've spent a lot of time moving around, and still do; a good change of scenery is always refreshing. I began my academic career in the arts at The Corcoran College of Art where I received my BFA. I then attended The Savannah College of Art and Design for my MFA and I've been enjoying a career as a teacher and freelance photographer for the past four years as well as exhibiting my work regularly, winning awards, and lecturing; here and there. Currently I reside in Northern Virginia and when I'm not making art I'm skating or hanging out with Brenna, my Border Collie..

…..my background is in photojournalism and I take a documentary approach to everything I do with my art. I've always felt that my most successful work are pieces that develop as a natural extension of existing. Conceptually my work comes from a frantic need to dissect the simulacra of the present moment and to be enveloped as completely as possible in every second of every day…..any reoccurring themes are simply a byproduct of this artistic process…..
Steven James Daily
Born in Riverside California in 1973, Steven Daily did a considerable amount of moving, between California and the American Mid-west, during his formative years. It was during these years that his passion for art was sparked and began to flourish like wildfire! Living in small towns, he saw a lot of unlikely an interesting things. Fully furnished , abandoned houses in the middle of the woods, Flea markets, antique stores, old distressed buildings, war propaganda, religious figures, southern pride, fishing, hunting, and taxidermy.

These things had a huge impact on Steven's life, and has become the subject matter, of his work. After graduating from Bolsa Grande High School, he attended Riverside Community College, and later transferred to Art Center College of Design in Pasadena. Propelled by the advice of a former professor, and a meeting with a Disney executive, Steven concluded that the time had come to become serious about his career as an artist.

Today, Steven's work is extremely stylized, and his paintings are emotionally evocative. He has shown in numerous galleries nationwide. He has created a sizeable body of work. Mr. Daily is extremely busy these days, working on several exciting new projects, so you can expect to see much more from him in the immediate future.

DJ Tom B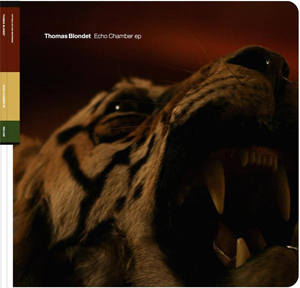 Thomas Blondet (aka Tom B) is a Washington DC DJ regarded highly for his impeccable taste and understanding of music. Revered locally and nationally as much for his technical ability as he is for his experience behind the decks, Tom B has for the past 15 years held residencies in several influential DC dance clubs, notably the legendary Club Red. He is currently at the Eighteenth Street Lounge and Club Five on Fridays and Saturdays respectively. Starting at age 14, inspired by the early sounds of Mr Fingers and Masters At Work, Tom developed an informed musical palette. He went on to the natural progression of music production after solidifying his roots on dance floors along the East Coast. In the studio, Tom's House and Latin music influences come to the forefront with releases on Odds and Ends and Rhythm & Culture Recordings, to name a few. With remix credits for such artists as Vivian Green on Sony Music and Marlon D on Jellybean Recordings, Tom B is concentrating on building and expanding his catalogue and pursuing his passion for deejaying. With more tracks ready for release in addition to critical acclaim, Thomas Blondet has truly come into his own.