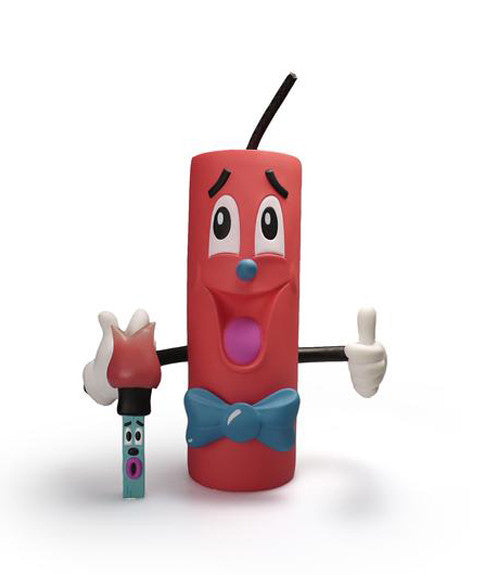 Trouble Trouble by Dabs Myla
$70.00
We have run out of stock for this item.
Trouble Trouble  


by Dabs Mylaproduced by Munky King
Like a mischievous duo from the golden age of cartoondom, Mr. Freddy Powerful & Little Sparky have made the leap from Dabs Myla's renown murals to become their first vinyl toy...Trouble Trouble.
Featuring a very merry stick of dynamite holding one scared looking match, these BFFs are inspired by Dabs Myla's tight line work, clean aesthetic, and quirky sense of humor.
Comes packaged in a sturdy window box with a flap covered with their whimsical artwork. Mr. Freddy Dynamite features bendy arms that hold Little Sparky and his soft translucent flame. 
Artist: Dabs Myla
Brand: Munky King
Material: Vinyl
Height: 7.5 inches & 4 inches
Edition Size: 400