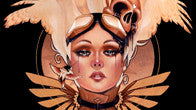 The Mechanics of Seduction - October 22, 2011
$0.00
"The Mechanics of Seduction
"
The Solo Show of Glenn Arthur

With Special Musical Performance
by MATEO MONK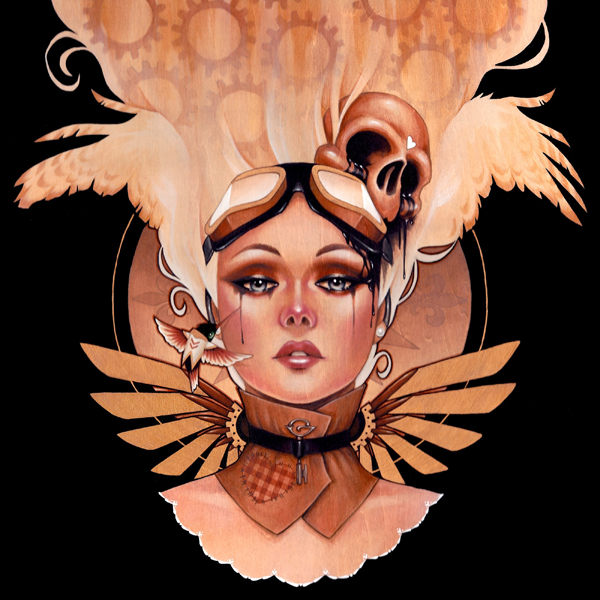 Glenn Arthur's "The Mechanics Of Seduction" is a series of paintings exploring the fascination, power and sensuality found within the human machine. Inspired by an era defined by industrial enlightenment and artistic innovation, Glenn fuses together a fanciful blend of elaborate and historical aesthetics. Each delicately painted female entices the viewer through mechanical elements while alluring them with hypnotic beauty into a world of ornate elegance wrapped in a cloak of disquieting surrealism. The juxtaposition of organic emotion and unfeeling apparatus demonstrates the unyielding, seductive romance between human and machine reminding us of the inherent desires that fuel us all.
About the Artist
Glenn Arthur is a self taught visual artist from Orange County, California. Born in February of 1979, he grew up in a conservative, religious household with little to no influence in art. After shedding his roots he quickly realized that creating art would be his calling. Although he constantly doodled and sketched throughout his youth, Glenn did not come into painting until later in life when a friend forced a paintbrush into his hands and said, "You need to do this!" 

Since then Glenn has been diligently working on creating his own brand of beautifully painted images. Using acrylic paints on wooden panels, he adds in elements and influential symbols of his past and present to each piece. Beyond the aesthetics of his artwork, Glenn brings an overwhelming sense of passion to his paintings. Touching on themes of love, death, conflict and duality, Glenn's art tells stories of strength and hope through emotion and sentiment with his sensual beauties and signature hummingbirds.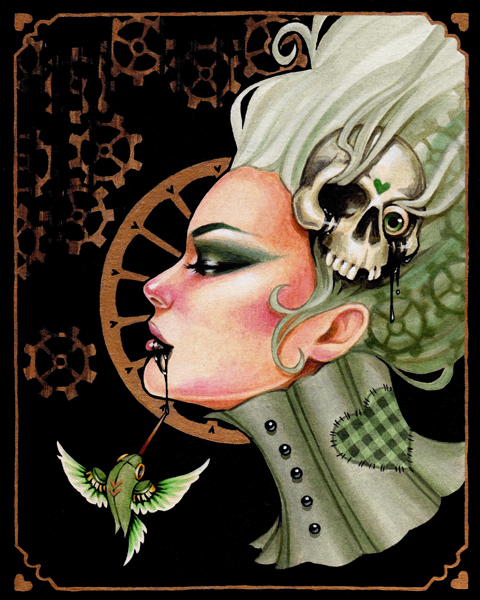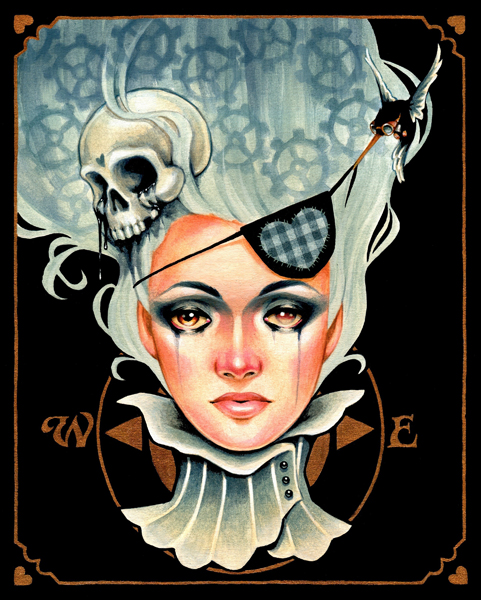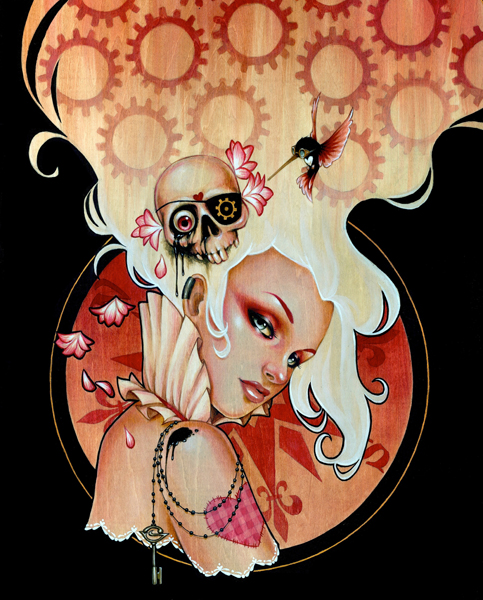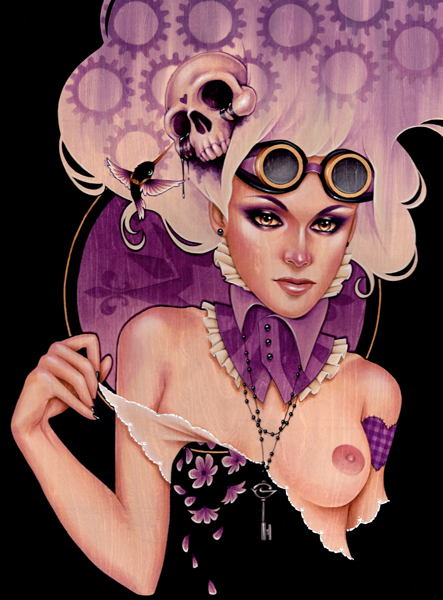 Mateo Monk is a gifted multi-instrumentalist, adept at many styles of world roots music.  With twenty years of performing experience, his live shows are an exciting musical journey around the globe, exploring the rhythms of jazz, bossa nova, reggae, hindustani raga, bluegrass, soul and funk.  Performing solo on the guitar, flute, melodica, and vocals, Mateo utilizes a "looper" pedal to create fully textured rhythms, adorned with virtuosic melodic musings, all seamlessly woven into the song form in real time.  It's a modern spin on the iconic idea of the "one man band", executed by a one-of-a-kind artist with deep emotional sensibility and dazzling instrumental finesse.
Mateo spent six years in Boulder leading an original reggae/soul fusion band called Natural Kingdom with some success. While opening for the legendary reggae band Culture, he was "discovered" by acclaimed reggae producer Georges Kouakou and proceeded to record his first solo release entitled "Guidance and Protection" at Lion and Fox Studios in Washington DC. Georges co-produced several of African reggae superstar Alpha Blondy's groundbreaking records, including the "Jerusalem" album, and he has toured with many reggae greats including Culture, Burning Spear and the Wailers. While recording the record, Mateo also had the pleasure of working with Junior Marvin of Bob Marley and the Wailers. "Guidance and Protection" was picked up by the French record label Sankofa Blackstar and has received international airplay as well as frequent rotation on XM Radio in the US. In the fall of 2004, Mateo played a two week, multi-city tour throughout France with The Viceroys and Clinton Fearon of the Gladiators to promote the disc.
After the tour, Mateo decided to settle in the Washington DC area to take advantage of the new set of connections and opportunities that recording the album had brought about. Since being in DC, he has been a member of four bands, One Night Stand featuring Walter Tate on sax (8/03 to 8/04), THC featuring Dezzy Hyson of Culture and Mojanya (8/04 to 12/05), The Kleen Kut Reggae Band from Liberia (12/05 to 10/9 with gaps), and currently, The Archives. He has also done plenty of freelance gigs, working in the studio and/or onstage with several notable artists, including Alpha Blondy, Junior Marvin, Thievery Corporation, and Ruth A. Brown. He is currently recording an album with the Archives that is being produced by Eric Hilton of the Thievery Corporation to be released under ESL Record's new ESL Dub-plate label. He is also in the process of producing two solo albums, one acoustic and one fully arranged electric disc. Lastly, Mateo regularly performs solo utilizing looping technology and blending together a wide variety of genres and influences.