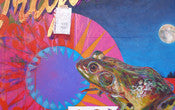 Oneness Theories - March 14, 2009
$0.00
Oneness Theories

The art of Adam Russel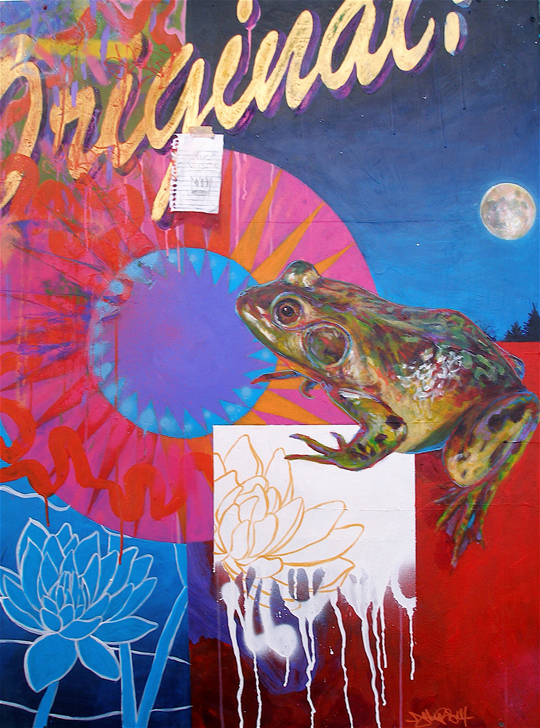 Art Whino presents 'Oneness Theories: Art by Adam Russell.
Russell relates his art to his general worldview, and likens his series to the fortitude of a building, its meaning and value, and how it is affected by the combination of its components. As in a building, where each brick connects together to create a physical security based on the integrity of the foundation, so is his art related to its components. It is the underground source unseen that holds up the visual expression. This body of paintings is composed of a combination of many structures; portraits, animals, landscapes, structures, and impromptu expressions of color to build a conceptual environment, a home for their conversation. Combining literal and symbolic meanings Adam has created a narrative connection of equity and strength. This body of work is intended to draw attention to the colorful leaves, down through the branches to the roots where the unseen source lies. This vertical expression represents where we have come from, our roots. Adam presents "Oneness Theories" as a tribute to our origins and firmament, and as a contribution to the collective way the earth moves forward. Life is represented by an interdependent network of physical building materials that are visually connected with a full color spectrum indicating health and vitality, and thus seeking a balance in the mind and the earth.
FOR IMMEDIATE RELEASE:

Saturday, March 14th, from 6pm – Midnight

Location:
173 Waterfront St.
National Harbor, MD 20745

Show end date: April 14th

The event is FREE and open to the public.
Adam Russell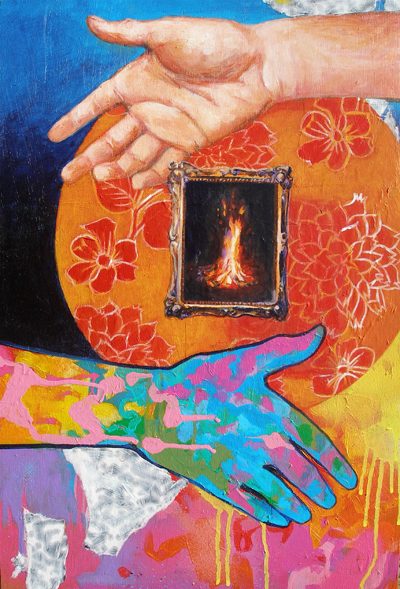 Hailing from Toledo, Ohio: Adam Russell references the postmodern aspects of hip hop culture to assemble compositions based on a sampling and mixing of life's imagery. The collage style artworks display painted representations of life's imagery assembled freely to create visual rhythm and relay associations and the intentions of the artist, while intentionally leaving room for viewer interpretation. These paintings have a rooted vernacular to relay and inspire actual meanings. The viewer's imagination is key to the understanding-- a reconciliation between contemporary art form and the ancient truth.