One Out Of A Hundred - February 21, 2009
$0.00
One Out Of A Hundred
The Art of John Malloy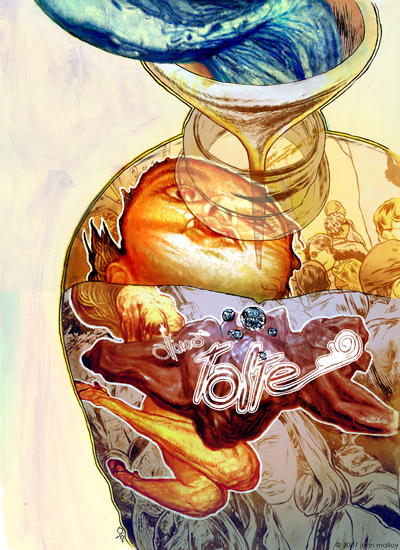 "One Out of a Hundred" centers around John Malloy's personal series of mixed-media works that explore drug side effects as a metaphor for consumer and media-driven culture's long-term effects on the human spirit. The originals for each piece include pen & ink, oil paint, and other media, and will be exhibited along with large-format, limited edition signed prints of the series. Limited edition prints of Malloy's comics "Queasy" [Image Comics], "Channel One", and rock-interview comics for the award-winning Lemon Magazine will also be on display, in addition to illustrations for the band Minus The Bear, I Heart Comix, and other magazines and publications.

Saturday, February 21st, from 6pm – Midnight

Location:
173 Waterfront St.
National Harbor, MD 20745

Music by Rank and File

Show end date: March 12th

The event is FREE and open to the public.
John Malloy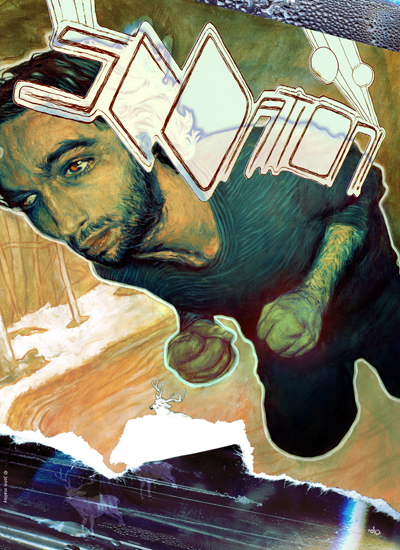 Born in rural northern Pennsylvania to a cemetery caretaker and a coal-miner's daughter, John Malloy began drawing at very young age. He later earned a background in painting with one of the world's most eminent trompe l'oeil artists, and has since been self taught in fine art, illustration, comics, and design.

His first graphic novel, "Amnesia" [2001] combined pen & ink, painted, and digital media, He is presently working on two new graphic novels, as well as an autobiographical comic for Image Comics' PopGun Anthology titled, "Queasy".

His illustrations and comics have been featured in a variety of publications, and he is now at work on an ongoing personal fine art series - "One Out of a Hundred" that explores the side effects of medication as a metaphor for the long-term effects of consumer culture on the human spirit.

He currently lives in Baltimore with Amy, his heroine, and Lucita, his steed [a chihuahua].