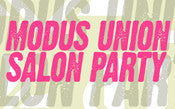 MODUS UNION SALON PARTY 2010 - November 4, 2010
$0.00
MODUS UNION SALON PARTY 2010
Presented by Labels For Love
An exclusive evening of Fashion, Art and Philanthropy

Mary Schmidt Amons, cast member of Bravo's "The Real Housewives of DC" and founder of Labels for Love, created "Modus Union" this one of a kind unique event to collaborate our active philanthropic, political, and artistic communities within the Nation's Capital. Modus Union was formed from two words that represent unification with positive intent. The Washington, DC area is the leading world capital and we are seeing the combination of artistic talent and a youthful energy not seen since the Kennedy era. The time has come to collaborate with these disparate groups of influence to showcase opportunities in an effort to make a positive social and philanthropic impact by maximizing our impact on the Nation's Capital and its global influence. Labels For Love beneficiary partner this year is Fran Drescher and her Cancer Schmancer Foundation. Cancer Schmancer is dedicated to saving women's lives through early detection and prevention of cancer. As you may know, Fran Drescher is a 10-year uterine cancer survivor and a leading advocate for the early detection of women's cancer. Fran and her Foundation are continuing to make a major global impact, through sharing her personal story as well as educating women on the causes of cancers and the importance and methods of early detection

Event Location:
The Yards Park
10 Water St SE Washington, DC
(Intersection of 3rd St SE and Water St SE)
Three blocks from the Navy Yard Metro (New Jersey Ave Exit)

This is a brand new area and Navigation's do not have it setup yet.
Please use the map below to locate the venue.


Thursday, November 4th, from 5:30pm – 9:30pm
Lumber Shed Pavilion - Fully Covered outdoor 13,000sqft Space which will be heated for the event.

23 Artist Juried Art Show on exhibit

Exhibit Jurors:
Shane Pomajambo: Art Whino

Maggie O'Neill: O'Neill Studios/ Maggie O'Neill Fine Art

Margaret Heiner : Aesthetica Art Consulting

Lauren Gentile: Irvine Contemporary

Lenny Campello: DC Art Critic DC Art News

Philappa Hughes: Pink Line Project

Marsha Ralls: Ralls Collection

There is also a Curated Art exhibit by Art Whino
Art Whino will showcase a special 6000sqft art exhibit and Live painting by Brandon Hill, Ariit Das, Cita, Michael Owen, James Walker, Josh Taylor, Maggie O'Neill and Sylvia Ortiz.


Event Sponsors:
Cadillac / Art Whino/ Squadra Entertainment/ Oneill Studios

Complimentary Parisian centered food by:
Bonaparte / Peacock Cafe/ Mortons

Open Bar all evening by:
Vitamin Water/ Dirty Martini

Performers:
Modern Thieves / Sam James / Trapeze School New York (TSNY)
Eclectic Mix of Dazzling Performers such as Unicyclist, Jugglers, Mimes, Stilt-walking, Sword swallowing and much more!

Wearable Art:
Nycholis Maziejka / Charm / Lentz


$50 Non Profit Donation Entry Fee
To purchase tickets go to http://www.labelsforlove.org/events.html
Labels for Love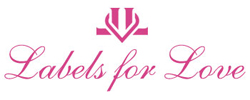 Labels for Love is a 501 (c)(3) charity that stages fashionable events to raise funds for and bring awareness to women's and children's charities.

Each year, we choose two charities toward which we focus our efforts - one childrens' charity and one womens' charity. Join us in our fight to change the lives of women and children across the country, one charity at a time.
Cancer Schmancer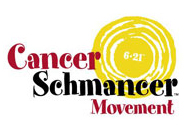 Cancer Schmancer is dedicated to saving women's lives through early detection and prevention of cancers. Leading this effort is actress, Fran Drescher, a 10-year uterine cancer survivor. Fran is continuing to make a major global impact, through sharing her personal experiences as well as educating women on the causes of cancers and the importance and methods of early detection. "Stage 1 is a cure!"
Art Whino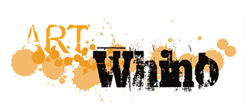 Art Whino is a DC based art gallery whose mission is to bring together the freshest and rawest talent from around the world. With over 1200 artists in the Art Whino arsenal, ranging from California to New York, Germany to Japan, and beyond, Art Whino has become an all encompassing force in the art world. Exhibitions cover the whole spectrum of new art forms ranging from exposing emerging stencil and wheat pasting artists to showcasing the most skilled leaders of many different genres.
Juried Art Exhibit

Rodger Schultz

Gwenn Zaberer

Collette Burmester

Jamea Richmond-Edwards

Fierce Sonia

John Osgood

Terry Plater

Vicki Thomas

Shawn Bishop-Leo

Yanique Moore

Elese Clarke

David Barr

Tomi Balogun

Lydia Cutler

Sandra Leonard

Sharon Burton

Mike O'Brien

Celeste Chen

Vennessa Ortiz

Maria Gracia Canedo

Eugene Poole

Maria Juliana Lujan

Martin Figueroa-Ramirez

Farrah Ahmed

Rosalba Alarcon de Lujan

Aaron Wilder

Aasiya Townsell

Ira Natalushko

Maria Miller

Jeff Williams

Mary Rieser Heintjes

Stacey Hill

Marielle Mariano

Anna Kathryn Carlson

Carrie Nobus



Art Whino is joining forces with the Modus Union Salon and curating a special exhibition and live painting session with a select group of artists. Cancer has touched the lives of this particular group as they themselves or their loved ones are currently battling with or recovering from the disease. Instead of allowing this to defeat their spirits, these artists have shown their resilience by using this hardship as creative energy. This is expressed on the canvas as an intensified conveyance of their stylistic approach. In embracing the feelings that come with the word "cancer" they are able to fight back by empowering themselves through the strength of their work.


Art Whino Exhibit

Arabella Proffer-Vendetta

Arijit Das

Brandon Hill

Brendan Tierney

Bryan Collins

Casey Weldon

Cita Sadeli

Emma Overman

Graham Franciose

James Walker

John Collier

John Koleszar

Josh Taylor

Lolly Amons

Luz Del Mar Rosado

Maggie O'Neill

Marie Barr

Mary spring

Melanie Pruitt

Michael Owen

Nicolas Gracey

Rich Salcido

Sylvia Ortiz

Tatiana Suarez

Ursula Xanthe Young


The Yards Park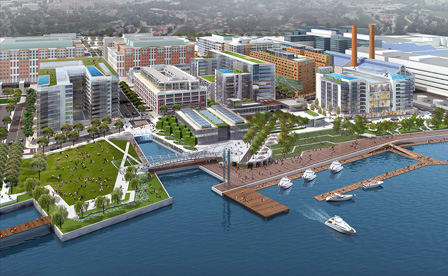 This riverfront park provides green space to enjoy the outdoors along the river. It includes open grassy areas, a water feature, a terraced performance venue, biking/jogging trails and riverside places in which to eat and shop. The park is part of a larger Yards development that will blend adaptive reuse of historical industrial buildings with construction on new sites.

The park, canal basin and water feature, iconic bridge, boardwalk, terraced lawn area and gardens will be opened for this Inaugural event.