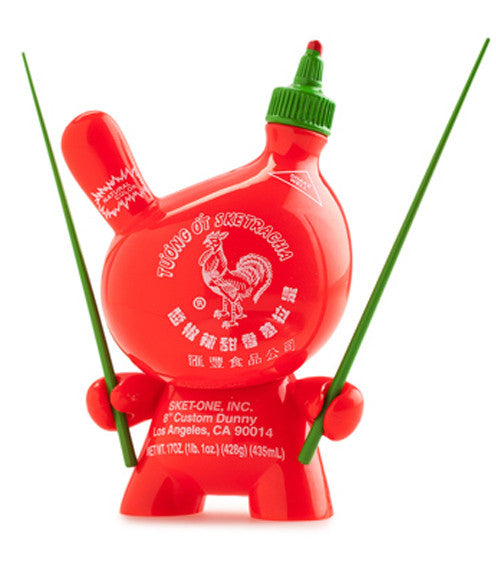 Kidrobot: Sketracha 3" Dunny
$15.00
We have run out of stock for this item.
The Sketracha 3" Dunny by LA artist, SKET ONE, is back for purchase at Kidrobot.com! This 
DUNNY
 is designed to resemble a Sriracha bottle and is outfitted perfectly with a pair of chopsticks.  
S
pice up your 
DUNNY
 collection with both the main line red "full" 
DUNNY
 and the clear "empty" 
DUNNY
 chase piece.  This is a blind box chase... You might get the red "full" version or you may get a clear "empty" one!  Neither you or us know which one you are going to get which adds to the fun!

NOTE: DUNNY does not contain edible Sriracha.