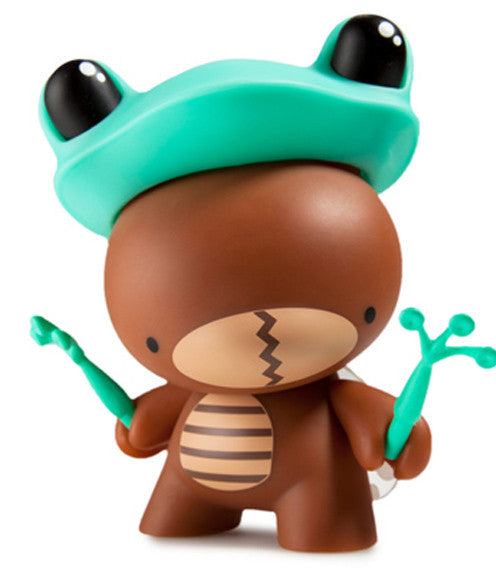 Kidrobot: Incognito 5" Dunny
$35.00
We have run out of stock for this item.
Ribbit Ribbit! Hopping from the nearest pond to your home is TwelveDot x Kidrobot Incognito 5" Dunny. This Dunny is disguised in TwelveDot's signature Apo Frog hat and arms. He also features translucent spotted wings and striped stomach. Take him home today before he hops out of town forever. 
Limited to 1000 pieces worldwide.
About the Artist:
TwelveDot is the winner of the 2015 Designer Toy Award Break Out Artist award. His award winning project, aftr, aims at reviewing our world and environment through one of the most fragile life forms on our planet, frogs. The project aims at raising awareness for frogs endangered by the pet and food trade why created designer toys known as APO, short for apocalypse, frogs.