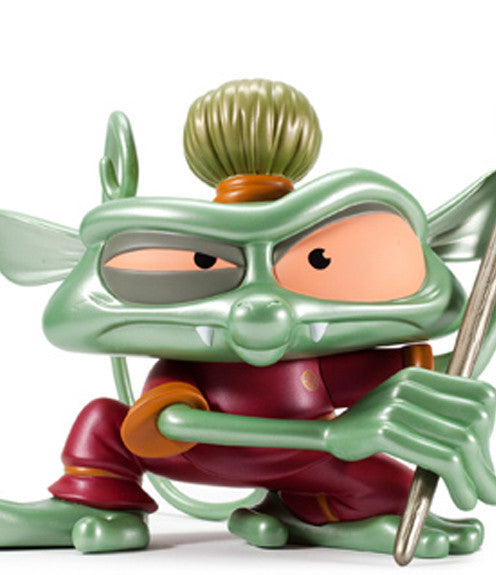 Kidrobot: Best Fiends Wu the Tarsier (Chase Piece)
$50.00
We have run out of stock for this item.
From the hit game, Best Fiends, Kidrobot presents "Wu" the Tarsier Monkey in vinyl form! 2016 is the Year of the Monkey according to the Chinese Zodiac! Celebrate with Best Fiends "Wu" Medium Vinyl Figure. "Wu" measures approximately 8-inches tall and features removable accessories.
Wu could take on the whole Slug army with his crazy kung fu moves but it's wisdom not glory that he seeks. Unfortunately, this simian sage has more brawn than brains, so wisdom will have to wait. Ready to burst on to the scene in the New Year, this monkey master is presented inglorious vinyl for your delectation! Slated to join your favorite cast of Fiends on the wildly popular mobile app game Best Fiends in February 2016!
This incredible piece has a shimmering green color way as a chase piece for the few lucky who get it. The odds of getting the chase piece are 1 in 4.