Inked Souls 2009 - April 18, 2009
$0.00
2009

Inked Souls is back, and Art Whino is raising the bar on its most anticipated exhibition of the year with an amazing new line up and expansion of the show to include photography!
DATE: Saturday April 18th, from 6pm – Midnight

Exhibit will run until May 9th
Exhibit hours: Fridays 4pm-8pm and Saturdays Noon-6pm

LOCATION: 2450 Crystal Drive, Arlington VA
12,000sqft Space in Crystal City!

Art Whino is teaming up with the Crystal City Business Improvement District (BID) and Tagür sneaker company to bring you an incredible exhibition of one-of-a-kind, customized sneakers, paintings, and photography.

Each artist will feature one pair of customized AKA Blank Tagür sneakers along with a painting.

Four photographers will be featured whose subject matter rangers from 80's Breakers to customized semi trucks.

Music by Black Cats Resident DJ Lil'e

Special live performance by Big Benz from TTM Entertainment.

Special Appearance and Performance by Los Angeles Finest.....DJ HEAVY GRINDER!

THE DOCUMENT will be doing a special Break dance Performance.

Metro Accessible: The metro stop is a 2 minute walk!

The event is FREE and open to the public.


Featured Artists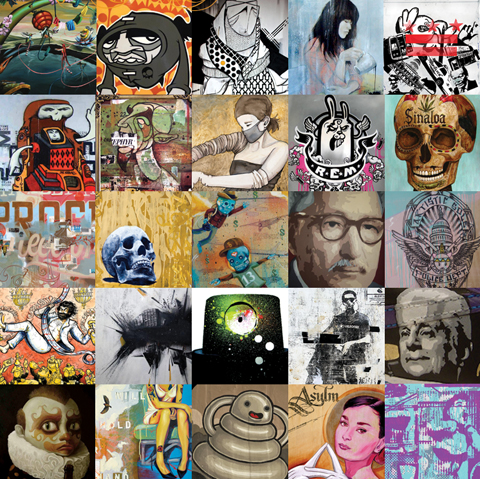 Adrian Akerman - DC
Asylm –CA
Cutthroat – TX
Decoy - DC
Dolla – FL
EyeOne – CA
Frerk – DE
Garry Booth – CA
in.fa.mousIKB-- DC
James Walker- VA
J Asher Lynch – CA
LECKOmio – DE
Luis Lorenzana – PH
Marc C. Woehr – DE
Marie Barr- CA
MDOK - NJ
Molly Crabapple – NY
Nychos– Austria
Raudiel – MX
Rick Reese – CA
Rudy Fig - MN
Sam Ramos - PH
Skibs – CA
Sole Junkie – CA
Surge – CA
Truth Among Liars – DC
The Krah – UK
Zach Tobias – OR
Featured Photographers

Lady Glock
Michael Colon
James Walker
Roger Snider

 
AM Radio in the house!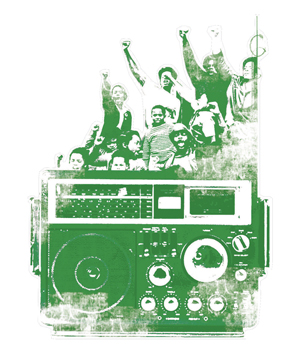 Am Radio Crew have blown up a HUGE mural in the space! Along with the mural, World Class Cuts will be supplying a Barber chair and 2 barbers to give you a old school fade. Yes old school fade!

AM Radio is a collective of visual artists, whose mission is to infuse the raw elements of sound and texture to inspire life. The creative process incorporates the work of artists and DJs to paint large compositions before live audiences. With each painting taking approximately four hours to complete, the technique is a challenge of graphic resourcefulness. It compresses the creative experience into spontaneous reactions of time, space and energy - a result that captures the mood, sound and electricity of the environment.
Jazirock and Crew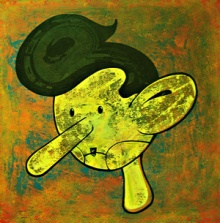 Jazriock, Adrian Akerman and crew activate the space with amazing huge pieces throughout the exhibit!

Jazirock hit the Charm City graffiti scene at 12 and made the transition from street graffiti to canvas in the mid-1990s. Today, he takes what he learned growing up in the streets of southwest Baltimore and from the Baltimore graffiti artists that mentored him, and applies it to the world of fine art, creating volume and texture that give life to abstract, socio political and pop culture images and scenes. Frequently, Jazi seeks to express a playful presence in his soul that translates to paintings that tap into the world of the child within us all. For example, the character Pinocchio is an iconic figure that appears in his work.

Jazi has produced work for Red Bull, Adidas, rapper Paul Wall and the Washington Children's Hospital charity events. He has shown and performed at Art Whino (where his work is in the permanent gallery) the Low-Fi Social Club (The Bugout) and Joes2 (Nothin but the Breaks) in Baltimore and at Artomatic, where he designs and paints many of the performance spaces each year. He often paints live, this past weekend performung live at a street art party at Rockstar Bar, in Williamsburg, NYC.
Truth among Liars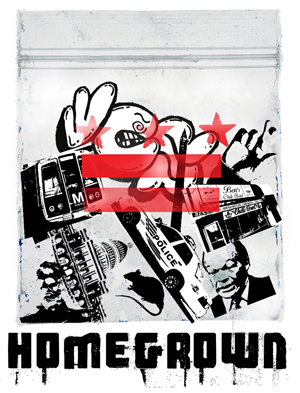 Bring your favorite T-shirt and Sweatshirts. Truth among liars will have a customizable silk screen station. They will be silk screening a truth among liars design, Inked Souls logo and Art Whino logo on your shirts!

They have a wheat paste style mural in the space as well!

Tim Slayton is the founder and principle artist for Truth Among Liars..., an art, clothing and design collective based in Washington DC. He showcases his skill as a visual street artist using graffiti, wheat paste, digital art, silk screened canvas and clothing to create the simple, yet gritty and thought provoking images and designs that dominate the Truth Among Liars style. This collective was developed with the idea of informing the masses of the balance between opposites in all aspects of life particularly fact and fiction.
Music by Black Cats Resident DJ Lil'e
Black Cats Resident DJ Lil'e, aka Erin Myers, specializes in rare extended mixes and one-hit wonders whose names have been swallowed by time. Remember Flesh for Lulu, Kon Kan or Anything Box? But Lil'e does not sacrifice a solid dance floor just to showcase her extensive record collection.

Lil'e, 32, who started "Right Round" in 2002, focuses on skillful mixing, but she still finds a few moments of each song to step back from her mixer and do a little dancing herself. When she plays at other venues such as Felix or Saint-Ex, Lil'e strays far from the '80s, breaking out underground hip-hop, big beat and assorted electronica.

TTM Entertainment
Take The Money Entertainment is an Independent Label, as well as a Public Recording Studio founded by Robbie Sanchez and Brandon "Big Benz" Martin. "TTM" Entertainment offers an array of services for musicians and recording artists of all skill levels. As a Record Label, TTM offers such services as "Artist Development", "Promotion", Album Scheduling/Release, and Distribution.
Tagur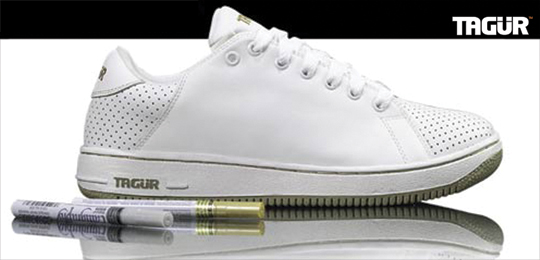 Tagür is a dynamic sneaker company that allows the consumer to become the producer. Any artist whether internationally renowned or novice can have a shot of having their own sneaker line. You are the artist, you are the market, you deem what is legit.

Infinite Possibilities.

Crystal City BID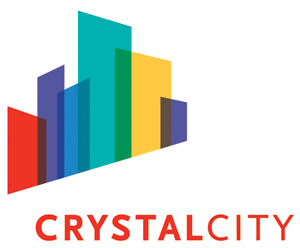 Crystal City, Arlington's largest downtown, is transforming. Bright and vibrant, Crystal City now features an abundance of fine restaurants, cafes, specialty stores, outdoor movie nights, bike trails, and two award winning theaters with Arena Stage and the Washington Shakespeare Company.

With its quick access to the Metro area and proximity to Ronald Reagan Washington National Airport, the area is attracting many well-known businesses, non-profits, artists, tourists, and residents - all who are excited to call Crystal City home. From our hotels to our transportation options, Crystal City is also a green and environmentally-minded area - visitors can feel good about their stay with us, inside and out.

Established in April of 2006, the Crystal City Business Improvement District (BID) is creating a soul for Crystal City. A public-private partnership, the BID is providing a higher level of service to visitors, workers and residents in Crystal City - driving to become world-class destination in both Arlington and the greater DC region.