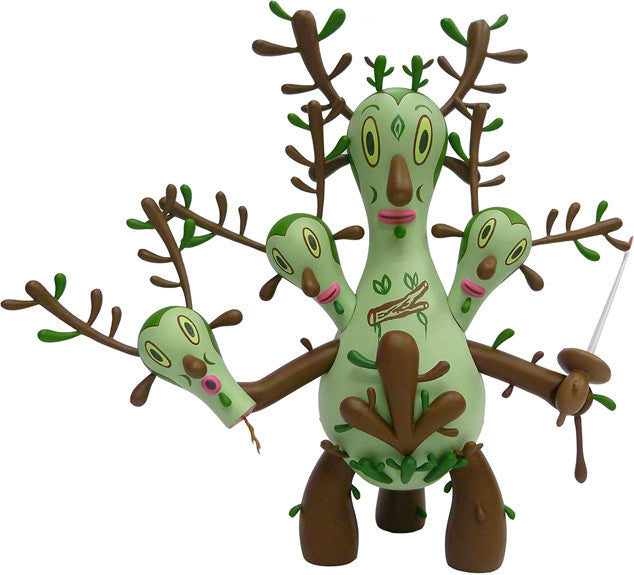 Buckingham Warrior - Wolyner Forest Edition by Gary Baseman
$119.00
We have run out of stock for this item.
The Buckingham Warrior is inspired by Baseman's father, a Holocaust survivor, and represents the real life heroes who pushed back against Nazi tyranny in WWII.   The Buckingham Warrior is a defender of strong ideals and a stark reminder to the fragility of our own ecology. He is a deer who lives in symbiosis with the natural world and when forced to defend the natural order, the Buckingham Warrior can not be defeated.
The Wolyner Forest Warrior is the first incarnation of Buckingham, a righteous deer.
12" Tall
Multiple points of articulation
Accessories: Severed head and Sword