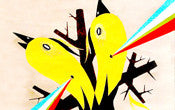 Food Chain - April 10, 2010
$0.00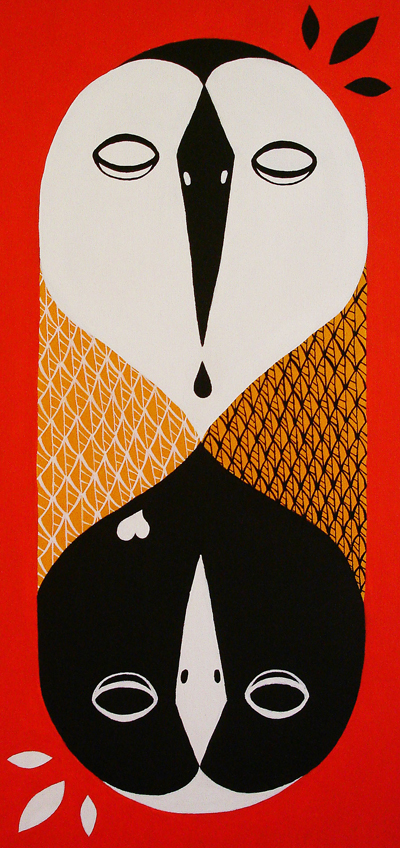 "Food Chain", a recent series of mixed media drawings and paintings by Brazilian artist Lelo, examines the relationships between human nature and animal nature. In his first solo show in the US, Lelo brings us a variety of works, all of which address his central themes of animal and human relationships, metamorphosis, and interconnectedness. His lighthearted style and use of vivid colors add an unexpected element of excitement to his subject matter. Much of his imagery has a distinct and almost exotic feel to it, reflective of his Brazilian roots.
Saturday, April 10th, from 8pm – Midnight

Location: Art Whino Gallery
173 Waterfront St.
National Harbor, MD 20745

Show end date: May 10h

The event is FREE and open to the public.
ARTIST BIO:
Lelo is a self-taught artist from Rio de Janeiro, Brazil. He is well known for his works of urban art, which have dotted the landscape since the early 2000's. He has been part of numerous exhibitions and publications around the world, including Brazil, Uruguay, Spain, Austria, Switzerland and the US. Recently Lelo has done works for MTV Brazil and Carharrt.