(e)merge Art Fair - September 22 - 25, 2011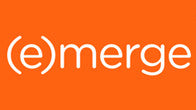 Art Whino will be exhibiting at the (e)merge art fair.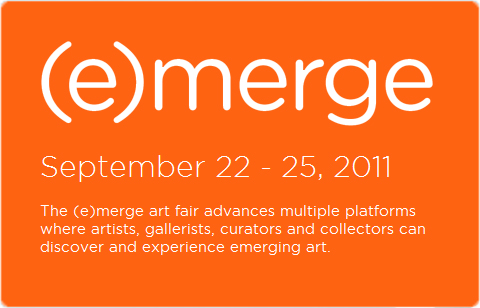 Art Whino will be exhibiting at the (e)merge art fair showcasing 7 of its artists.  Each artist will be exhibiting artwork along with large scale installations ranging from 12-30' in Length.

Artist on Exhibit:
Aaron Jasinski
Angry Woebots
Blaine Fontanta
Charlie Owens
J*RYU
TMNK
Pixel Pancho
About the (e)merge art fair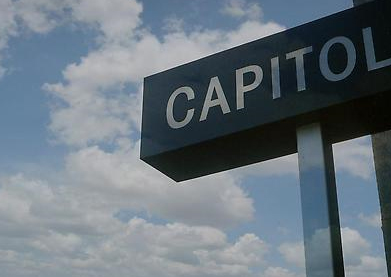 The (e)merge art fair celebrates galleries, artists, and the creative process with an an energetic environment of collaboration and discovery. The fair takes place September 22 - 25, 2011, in Washington, DC, within blocks of the U.S. Capitol Building, at the Capitol Skyline Hotel.
(e)merge features over 80 international exhibitors in two platforms: GALLERY PLATFORM - for galleries and nonprofit art spaces to show in the Hotel rooms on designated floors and ARTIST PLATFORM - for artists who are not represented, (e)merge will provide exhibition space, free of charge, for vetted works in various media (throughout the Hotel's public areas and grounds).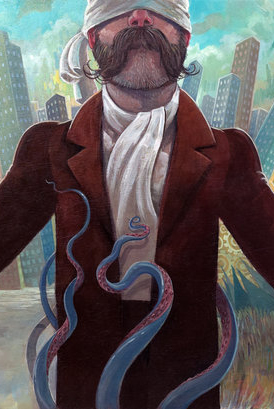 Aaron Jasinski's paintings have shown across the United States and Europe. He also illustrates children's books, album covers, and creates electronic music.  Aaron grew up in in a family of musicians and the love of music is a major influence in his visual art. His paintings often feature musical and nostalgic themes peppered with social commentary and whimsical creatures (think morose hipsters mingling with monkeys in space suits), utilizing a Technicolor palette. Aaron resides near Seattle Washington with his wife and 4 children.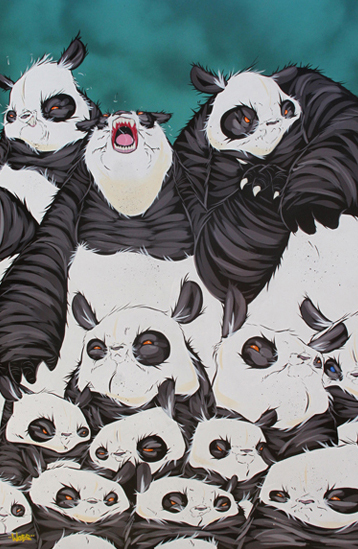 Aaron Martin was born on the island Oahu 1977, Hawaii. Most of his childhood was spent growing up and moving from Southern California to Nevada before finally landing back into Hawaii during his Junior year in high school. In 1999 a car accident changed everything; this life-threatening experience inspired him to leave the island once again, this time to Seattle, Washington. Inspired by the rain and being indoors, he started playing around with different art mediums again. He then left back to Hawaii with a new perspective, Aaron had his first show in 2002 and has not stopped. He has showed in galleries up and down California, the east coast, and even in shows that have traveled from the U.S. to Hong Kong. His focal medium is acrylic paintings on wood and canvas. Using minimal colors and detailed character design, these paintings are usually comprised of stressed out emotional pandas. The pandas tend to represent the story of struggle.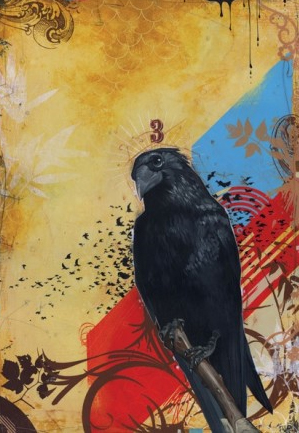 Blaine Fontana currently lives and works in Portland, Oregon. Imbuing his vision with the divine symbolism of religious myths, worldly folklore and current social dynamics, his works contain a kind of shamanic exploration of meaning that recognizes the totemic quality and power of the image. With extensive experience within the design world, including working as a designer for Felt Bicycles and acting art director for Zero+ Publishing, Fontana's work displays a virtuosic understanding of sign & simulacra and their role within our contemporary visual culture. Straddling the physical and metaphysical, organic and architectural, painterly and graphic sensibilities, Fontana fuses multiple visual strategies to forge an aesthetic language entirely of his own making.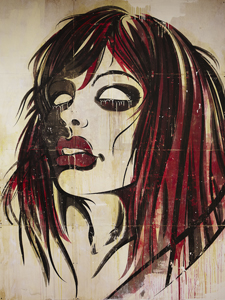 Born and raised in Knoxville Tennessee, artist Charlie Owens moved to Atlanta Georgia at the age of 18 to pursue a degree in Graphic Arts. During his years as a freelance graphic designer, Owens began developing a unique mixed-media style of art that combines his love of urban decay street art, design and iconic illustration. His gritty design and use of multiple mediums combine to create compelling and distinctive work that has been praised for its stylized female forms and complexity. Owens combines a variety of techniques to create deep texture and interest in his work, including freehand and vector illustration, stenciling, painting, and screen printing. From over-sized installations to poster art, Owens' pursuit of hands-on fine-art craftsmanship and edgy graphic design has combined to produce an amazing catalog of work.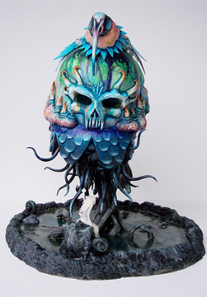 J*RYU, AKA the Purdy Supremacy, is an east coast-based designer/sculptor/artist focused primarily on exploring the themes of life and death and more intriguingly, what lies beyond. Primarily recognized for his signature Forest of Sorrows series, with its emotive, eerie and ghostly themes, J*RYU has garnered an avid following of fans who eagerly look forward to seeing each subsequent new piece and how the accompanying narratives add to the ongoing story.  In his career, J*RYU has worked on projects for companies and clients such as Marvel Ent., Sony Ericsson, Wonderbra, AT&T, NCAA Final Four, Columbia Pictures, TOPPS, Mia Hamm, Michael Crichton, IBM, Slim Jim and more and has shown in Los Angeles, San Francisco, San Diego, Sacramento, New York, Nebraska, Washington DC and Miami. He is a proud member of the world famous Army of Snipers.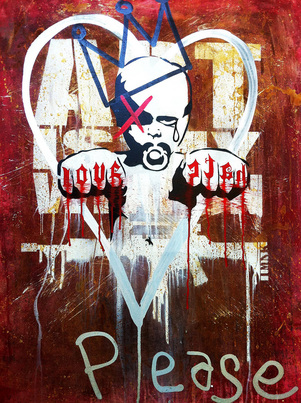 TMNK aka The Me Nobody Knows aka NOBODY is a New York mixed media street artist whose paintings offer poignant socio-political observations and commentaries on the people and events of contemporary society. Each creation is a spontaneous, yet cerebral mix of symbols, words, and figures used as devices to leave subtle clues for the viewer to interpret or reinterpret. His work has been compared to Picasso, Keith Haring, Romare Bearden, and of course Basquiat. And while he enjoys the comparisons to these great artists, this "nobody" is quite comfortable articulating a variety of subject matter in his own distinctively voice.
TMNK's art was recently featured in both Vibe Magazine and YRB Magazine, is in the permanent collection of the Fleming Museum in Vermont, and was selected for an exclusive line of t-shirts for apparel manufacture American Eagle Outfitters. With Solo Shows in New York, Italy, and Norway this so-called "nobody" has amassed an international following for his unique brand of intellectual urban contemporary art.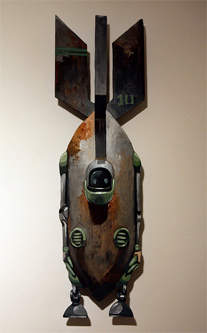 Pixel Pancho was born in Turin Italy in 1984. As a child he found interest in color and form, thanks to his grandfather, an occasional painter. Pixel always has had a passion for art and design and knew that this would be part of his life since the beginning.  In 2003, he inscribed at Albertina Academy of Fine Arts School in Turin, after two years he transferred to the Academy of Fine Arts in Valencia where he is to obtain his degree this year.  His years in the School of Fine Arts has led him to the world of design, graphics, and above all the graffiti and street-art scene. Pixel's studies and his determination for experimenting with different mediums opposed to the classic formula of the academy made him stand out from the others, as he followed his passion for using spray cans and marker and working on out door surfaces opposed to the classic paper and canvas.  Traveling between his hometown of Torino and Valencia Pixel Pancho took every occasion to be noticed on the streets, using different mediums such as tiles, wall painting, sticker/poster art, etc.  Like every artist Pixel Pancho has been influenced by many different artists of the past and the present, such as the historic painter Joaquin Sorolla, the surrealist Salvador Dali, the political painter group El Equipo Cronica to the more modern Ron English, San and Takashi Murakami.  Traveling to countries such as Paris, Amsterdam, Warsaw, Vienna and many others for graffiti jams and expositions in galleries has made it possible for Pixel Pancho's style to evolve from the simple Robot character to the more complex compositions that we can see in his work today.  Pixel Pancho moved back to Turin in 2010 and has opened his first painting studio where he produces his art works. There is a lot to be expected from this young and motivated artist, the work of Pixel Pancho has just begun