Don't Get Caught - May 14, 2011
$0.00
"DON'T GET CAUGHT"
The Solo Show of Charlie Owens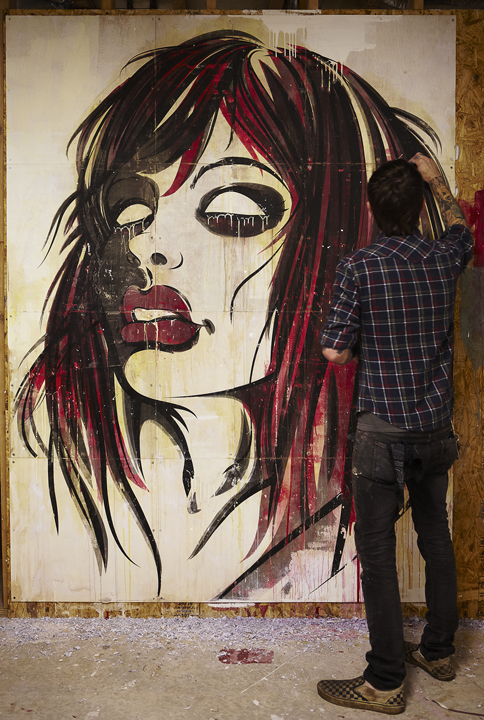 With the underlying theme of create and destroy (an obvious bite on the 80's "skate and destroy" sticker slogan) being an ongoing theme in the work of Charlie Owens. The show title itself "Don't Get Caught" is a throwback to those youthful days when he was first introduced to the world of skateboarding and the visual art that went along with it. The work in this show is a progression of his own unique style, inspired by the skate and street art culture that has influenced him and has carried through in his life to present day. However, do not expect this to be another skateboard show, there is no actual original art on skateboards to be seen here. The show features several very large scale installation pieces layered with texture resembling weathered art found on outdoor canvases and a variety of smaller works from multiple techniques, all adorned with his iconic and highly recognizable female forms.


Saturday, May 14th, from 8pm – Midnight


Location:
Art Whino Gallery
120 American Way
National Harbor, MD 20745
Show end date: June 14th
The event is FREE and open to the public.
About the Artist
Charlie Owens is an Atlanta based artist influenced by today's modern pop and street art. His work encompasses a mixed media process that utilizes illustration, graphic design and fine art skills producing a bold iconic style, all his own. He achieves his look by way of screen printing, stenciling, wheat paste, and the use of a wide range of acrylics, inks and other materials. By combining his love of illustration and design, Charlie has made a name for himself with his stylized female forms and over-sized murals that showcase the depth and dimension of his talent.