Biomorphic - January 29, 2011
$0.00
"BIOMORPHIC"
The Solo Show of Gigi Bio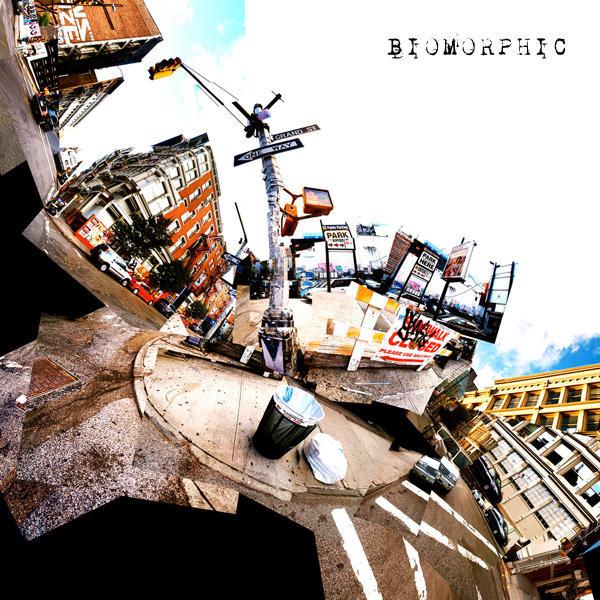 The word "Biomorphic" is a term commonly referred as organic, abstract shapes derived from biology or living organisms. The word, "bio", means life; and "morphic", meaning transformation. In an art sense, it is a focus on the power of natural life and use of organic shapes & line work. As a person and artist, it was only natural for me to be inspired by life, with great emphasis on transition. Living in New York, I see life in an urban state of mind capturing the world in 360 degree hyper views. Everyday, I am surrounded by culture, bustling streets, speeding traffic to buildings being torn & built back up in an instant.

My view of the world is a product of the past colliding with the present. I aim to expose the emotional side of the city streets pushing the final image to abstraction & constructing a new view of the world. Each piece represents a world full of ambition, energy and movement. I aim to recreate the world through multiple perspectives captured in various time frames. My artwork is greatly inspired by the world, but hidden between the layers is a narrative of life. My art is a prism of life, beauty and transformation.

I expose the beautiful complexities of being human.

Life is Art.
Saturday, January 29th, from 7pm – 11pm

Art Whino Gallery
122 Waterfront St.
National Harbor, MD 20745

Show end date: February 16th

The event is FREE and open to the public.
About the Artist
Gigi Bio was born on July 9, 1978 in Oakland, California. Ever since childhood, she was an creative being with aspirations for art, photography & design. In 2000, she graduated with an AA in Fine Art & Fashion Design from Florida Community College at Jacksonville. In 2003, Gigi graduated with a BFA in Fashion Design at Savannah College of Art & Design. She is a creative designer who specializes in fashion illustration, women's wear, accessory and embroidery design. In addition to her fashion career, she is an artist specializing in digital photo collages mainly inspired by the city streets, architecture, graffiti and life. Currently, she is a freelance fashion designer, art & fashion director and visual artist.

Her work was featured in exhibits and publications for "Street or Studio - The History of Urban Photography" at Tate Modern in London, UK and "Click - The Changing Faces of Brooklyn" at Brooklyn Museum in Brooklyn, NY. In 2010, her work was published in Slice Magazine Spring / Summer 2010 Issue 6: Metropolis. Most recently, she had her first solo show presented by White Train called "Utopia" at DIS Micro Gallery in Brooklyn, NY. She is affiliated with Galerie Geraldine Zberro in Paris, France, Art Whino Gallery in Washington DC and White Train in NYC.

She lives, breathes & creates in Brooklyn, New York.