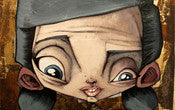 Beyond the Singularity - November 13, 2010
$0.00
"Beyond the Singularity"
The Solo Show of Josh Taylor

Musical Performance by Will Rast and members of the
Funk Ark Band at 8pm Sharp!

Sketching Session from 6-8pm
Come on down and bring your sketch pads!
Free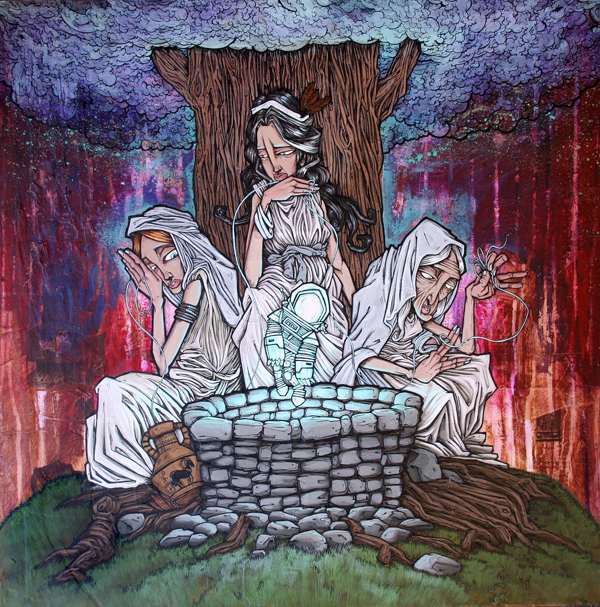 "Beyond the Singularity" tells the final story of the fabled Gastonian civilization. Millenia ago a great race of technologically advanced beings visited an infant planet. They chose this planet as the site for the greatest genetic experiment ever conducted in the history of the multiverse. Experiment #57. Out of their experiment rose many forms of unique and wonderous sentient life. The existence of these "old gods" was only known through the myths and legends that arose from the collective consciousness of the sentient lifeforms they created, and eventually passed into obscurity. Then a genetic anomaly arose from the experiment. This anomaly would be known as Dingle Doppleganger and would threaten the very fabric of reality on Gastonia. Dingle threw the multiverse into a dark and terrible age. He destroyed everything, tore reality asunder and recreated Gastonia in his own image. This image included the spread of his reality to the rest of the multiverse and Dingle worked toward molding the few Gastonians left into a space faring race. Now the "old gods" have returned to their grand experiment to find something terrible...
Saturday, November 13th, from 6pm – Midnight

Sketching Session with live model 6-8pm
Musical Performance starts at 8pm

Complimentary Special Show Cocktail
Brought to you by our friends at Mie N Yu Restaurant

NEW LOCATION!!:
Art Whino Gallery
122 Waterfront St.
National Harbor, MD 20745
Down the block next to Elevation Burger

Keep an eye out for some exciting new things to start happening in the months to come in our new space!!!!! Announcements soon...

Show end date: December 6th

The sketching session begins at 6pm and ends at 8pm and is free.

The event is FREE and open to the public.
About the Artist
JOSHUA TAYLOR was born in New Jersey and continued his downward trajectory in hellish locales in up-state New York and North Carolina before honing his art skills at Pratt Institute. Upon earning his degree, he traversed the country, from California to Vermont, pursuing his art career. His fine art has appeared in galleries in LA, NY, Europe, and the Philippines, and has also been featured in various publications worldwide. Taylor's current body of work focuses on the history, myths and legends of his "Gastonian Multiverse", an odd ancient doppleganger reality where the laws of physics and the very fabric of time and space are falling apart at the seams. He currently resides in Baltimore where he paints, pays for parking, and works on a series of graphic novels and web comics entitled Bird & Girl.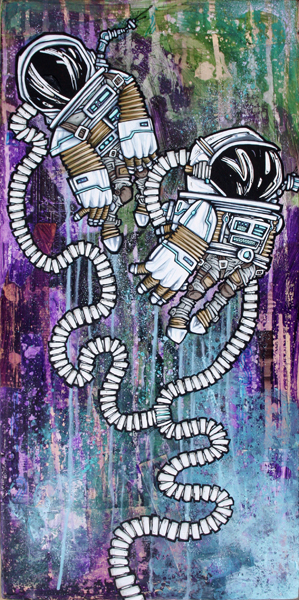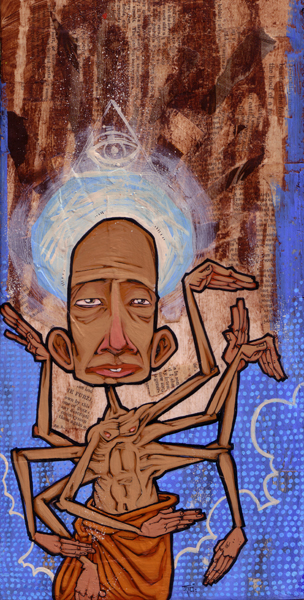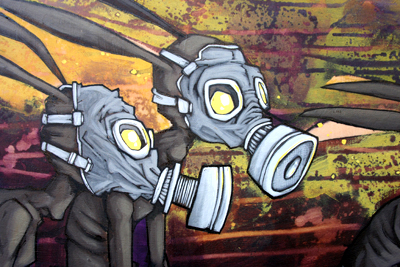 Musical Performance by Will Rast and members of the Funk Ark Band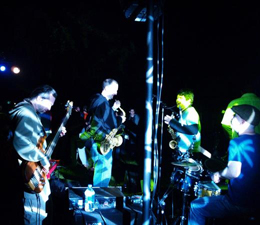 The Funk Ark is a world funk ensemble based in Washington DC. The group draws on influences from African and Latin funk/dance music scenes of the 1960s and 70's and the result is a gritty and soulful mix of inspired afrobeat and big band funk. Funk Ark has upcoming shows at the Carter Baron Amphitheater, The Black Cat and of course Art Whino!
Mie N Yu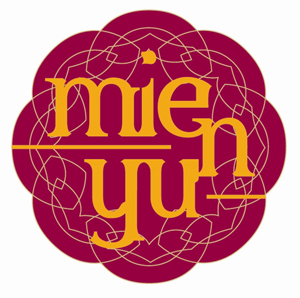 Indulge your senses with the sights, sounds and flavors of "A Silk Road Celebration" at Mie N Yu. Combining authentic Silk Road cuisine with local ingredients, Mie N Yu's Executive Chef Tim Miller highlights dishes and techniques from Far East Asia, the Spice Islands, Central Asia, the Middle East, North Africa, and the Mediterranean. Mie N Yu is a truly unique experience, and a wonderful social experiment! Bar Chef Robert Tinney crafts cocktails that make use of the finest liquors and fresh fruits and juices. These luscious libations will tickle your fancy! Guests from all corners of the globe have been intrigued by this oasis of enjoyment in the heart of historic Georgetown.