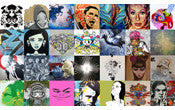 Beautiful Minds - September 10 - 11, 2010
$0.00
This area is Brand New and doesn't show up in your GPS's. Please use the maps below. We are 2 blocks from the National's Stadium.
BEAUTIFUL MINDS Art Exhibit at
The YARDS PARK Grand Opening Weekend Celebration

Opening Reception for Beautiful Minds:
With 3 Hour Musical Performances by Eighteen Street Lounge Music
Federico Aubele, Second Sky and Ursula 1000
Sept 10th, 3:30pm - 11pm

All Day Activities:
Sept 11th, 9:00am - 10pm


Beautiful Minds Art Exhibit at The Yards Park
Over 60 local artists will participate in the Beautiful Minds, an art exhibit curated by Art Whino, which will premiere their show as part of the grand opening weekend celebration of The Yards Park, DC's new regional waterfront destination and a centerpiece of the Capitol Riverfront neighborhood. The Beautiful Minds show will exhibit in the historic Lumber shed pavilion as part of The Yards Park opening celebration that includes a weekend of musical performances, kids activities, fitness classes, a doggie social, food and drink, water features, fireworks and more. The event is FREE and open to the public.

The Beautiful Minds art exhibit will look at what makes an artist who he or she is in their pure essence. Artists use their canvases, unedited and honestly, to express what they see as a global transformation of consciousness in society and as a mirror to today's ills, joys, and daily tribulations. Understanding that every city has its own subculture and complexities, Beautiful Minds will focus on DC Metro artists to further expose the multiple layers of existence in the nation's capital. Art Whino will team up with Beautiful Nightmare/No Homework and microWaveproject to fully capture the essence of DC and bring together an arsenal of artists for this star-studded group show. Artists in the exhibit are local DC Metro area artists and will be in attendance at the show.

Visitors to Beautiful Minds will also have the opportunity to experience the new Yards Park. Like no other park in the region, The Yards Park is a new regional waterfront destination, offering a whole new way for local residents to enjoy the outdoors and the river. The 5.5 acre park--the size of about four football fields--includes a ¼ mile long boardwalk along the water and was designed as a series of unique "outdoor rooms" to provide a variety of experiences from the great lawn to the sculptural pedestrian bridge, the waterfall/canal basin to the overlook and riverfront gardens. The Yards Park was built through a public/private partnership between the federal General Services Administration, the District of Columbia, and Forest City Washington and is managed and programmed by the Capitol Riverfront Business Improvement District. Information about The Yards Park and the opening weekend of events can be found at www.capitolriverfront.org

Location: The Yards Park
10 Water St SE Washington, DC
(Intersection of 3rd St SE and Water St SE)
Three blocks from the Navy Yard Metro (New Jersey Ave Exit)

Friday, September 10th, from 3:30pm – 11pm

Lumber Shed Pavilion
3:30pm-11 pm
Opening Reception for Beautiful Minds Arts Exhibit
Beer Garden by Capitol City Brewing
Cocktails by Mie N Yu Restaurant
Suite Lounge with product giveaways and celebrity appearances

Boardwalk Stage
3:30-8 pm
Live Jazz by Special Occasion and Project Natale

Trapeze Tent
5pm-8pm Trapeze show

8pm-11 pm
Musical Performances by Eighteen Street Lounge Music
Artists Performing: Federico Aubele, Second Sky and Ursula 1000

Fireworks
9:30-10 pm
Nationals post-game fireworks display


Saturday, September 11th, from 9am – 10pm

Lumber Shed Pavilion
10 am-10 pm Beautiful Minds Art Exhibit
10 am-4 pm Kids crafts, face painting, henna, etc.
12 pm-10 pm Beer Garden by Capitol City Brewing
12 pm-10 pm Cocktails by Mie N Yu Restaurant
1 pm-8 pm Live painting by Art Whino Artists
3 pm-6 pm Custom vinyl painting
5 pm-8 pm T-shirt silk screening

Boardwalk Stage
10 am Mr. Skip kids entertainer
11 am Hula hooping
12 pm Free Lobster Buffet Reggae Band
2 pm Monster Band
4 pm Road Soda Band
6 pm Cashmiere Band
8 pm DJ Keenan

Overlook and Bridge Fitness Classes by Vida
9am-10am Boot Camp and Vinyasa Yoga
10:30am-11:30am Power Yoga
11am-12pm Zumba Dance
11:30am-12:30pm Group Kick
12:30am-1:30pm Vida Fusion
1:30am-2:30pm Zumba Dance

P1B Grass Lawn
10 am – 4pm Kids active games, potato sac races, tag, parachute, etc
10 am-12pm Doggie Social and Contest

P2B Grass Lawn
12 pm – 10 pm Outdoor beer/wine garden

Trapeze Tent
10 am – 4 pm Kid Rock Wall with free climbing
3 pm – 6 pm Trapeze Show/Performance

Fireworks
9:30pm-10pm Fireworks display on the river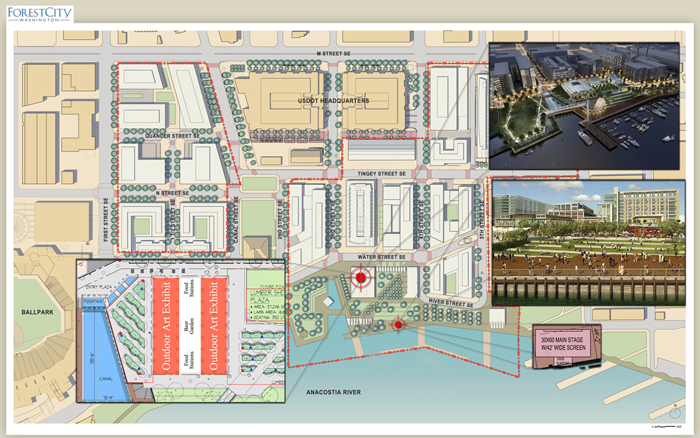 Friday 8-11pm Live Musical Performances by Eighteen Street Lounge Music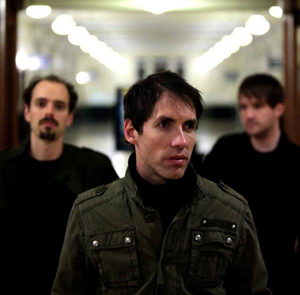 Second Sky 8pm
Second Sky is the trio of co-conspirators Billy Medina, Wes DiIorio and William Lascek-Speakman. Together, they are remixing the traditional idea of a musical group: crossfading organic and electronic, live and studio, while recombining classic genres for a completely new and eclectic sound. Based in Dub and Trip-Hop, Second Sky blends elements of Soul, Pop, Arabic, Afrobeat, and Indian music styles (among others) into something that always manages to come out sounding distinctly like Second Sky. This fusion comes naturally to Billy, William, and Wes, who revel in the sounds of classic Bollywood soundtracks and early electronic music. The subsequent effect is a sonic world of sultry beaches, thrilling car chases, exotic scenery, and lost scenes from imaginary films. The band often brings in satellite musicians to play percussion or horns to amplify the live sound. Ultimately, the band looks to share it's love of all forms of music with their friends and audiences worldwide; creating more than a sound, but a complete experience through rhythm.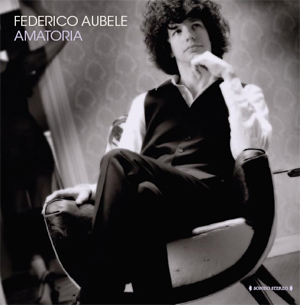 Federico Aubele: 9pm
Fast forward two millennia, when Aubele is swiping pages from Ovid's playbook, by way of smoky tango bars and the sultry heyday of Mexican boleros in the 1940s, and falling hard into the acoustic yet lush Amatoria. In fine Pan-American style, the final impetus for the album came thanks to an all-love-song compilation of classic Johnny Cash. Aubele heard love in boldly eclectic yet elegantly spare arrangements. His new compositions hinted at reggae. They had a touch of old-school, down-and-dirty tango. They flowed from the melodic essence of the Beatles, who took Buenos Aires by storm, leaving their imprint, though with a distinctly Argentinean creative flavor. But the spirit of bolero, especially the rough-and-ready, heartfelt ballads of the 1940s, formed the backbone of Amatoria, harkening back to Aubele's childhood in Buenos Aires. He began creating songs with roots deep in the Latin sounds of his childhood but in the rhythmic aesthetic and sonic inflection of his own generation.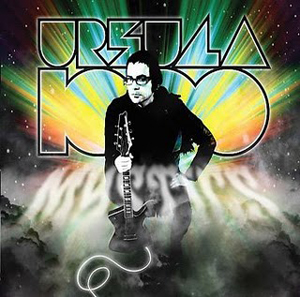 Ursula 1000 10pm
Ursula 1000 returns from journeys into outer space with his fourth studio album, an epic collection of psychedelic sonic sorcery entitled Mystics! Zig-Zagging further away from the cheeky vintage breakbeat-rhumba of previous albums, this time the Brooklyn beat-wizard ventures into tougher and more angular territory: beats banging harder and bass popping louder. Drawing from a variety of new influences and collaborations, Ursula 1000 delivers lethal doses of dirty booty-breaks with tracks like "Rump" featuring MC Tee Double, gothic sexcapades with "I.C.O.M.E." featuring sex-kitten vocalist Rochelle Vincente Von K, electro-dancehall with "Step Back" featuring Jamaican toaster Sista Widey, and disco-funk filth with "Star Machine" featuring jazz-breaks producer Mocean Worker. At once playful and dangerous, Mystics is a cry to the stars!
Suite Nation on Friday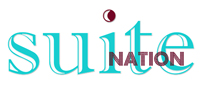 Join the Sneaker Suite, in the Suite Lounge, as they celebrate their 5th year anniversary of continued craftsmanship with their ever popular sneaker events and productions. In August 2005, Eye bar was the first venue to see such uniqueness. On September 10th, Join the Sneaker Suite and two of the originating sponsors and partners, Greedy Genius & Grand High! Greedy Genius will showcase their 2011 Winter Line, and provide some exclusive tee shirts and giveaways throughout the evening. Grand High, with their ever so exclusive art inspired footwear, will also be on site displaying their latest designs to date.

During the reception, Washington Redskin star Chris Cooley will make a special appearance in the Sneaker Suite lounge area to sign autographs and to highlight partnering brands Orisue and Cloud 9 watches. Both brands are boutique brands that have made their mark in the lifestyle industry. Also, Chef Rock Harper, Hell's Kitchen Winner, will be on site providing health tips and tricks of the trade in the kitchen, along with sampling from his culinary arts school and LaVan Anderson will showcase some of his latest Photography projects in and around the DC Metropolitan region.
Saturday 1-8pm Live Painting by Art Whino Artists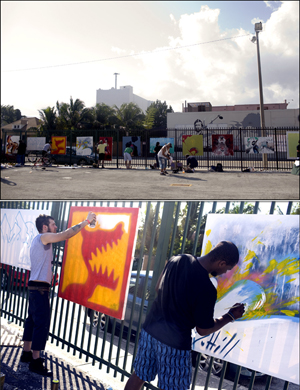 Live Large Scale Painting by the following Artists:

James Walker

Brandon Hill

Imani

Beautiful Nightmare

Michael Owen

And Others!
microWave Project

6 microWave artists will be installing 3D Installations in the Lumbershed.

microWave project promotes artists and educates the community, with an emphasis on site-specific installation art. We do this by acting as a conduit between artists and groups/businesses to provide exhibitions in temporary "micro" galleries.
Stand for Art Foundation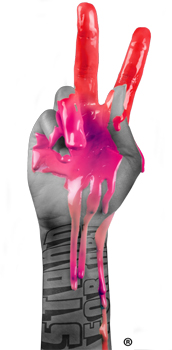 Stand for Art Foundation, a 501(c)(3) non-profit, is organized to assist, support and guide artists in exploring, refining and realizing their highest potential in addition to becoming activists of positive social and cultural development of the world as well as future leaders in entertainment and philanthropy.

Join us at the Beautiful Minds event for the Stand For Art Language of Love interactive masterpiece created by YOU. We will inspire your inner artist to create based on the language of love, beauty, peace and harmony for all to see.

DIY Activities Saturday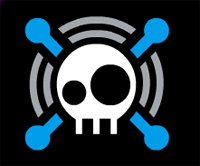 Patrons will be invited to participate and paint live with the artists.

Customize Vinyls by SkullyBoom

The primary objective of SkullyBoom is to make transporting music easier and more enjoyable. Our technology revives the boombox by taking proven technologies and repackaging them to accommodate the mobile lifestyle.


DIY Activities Saturday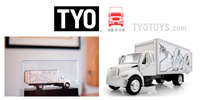 Patrons will be invited to participate and paint live with the artists.

TyoToys: Limited editions from the cut
TyoToys breaks the collectible toy mold by offering scale replicas from graffiti's living legends.



Various Vendor Participation Saturday 9am-10pm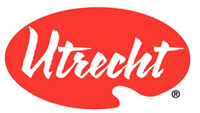 Utrecht Art Supplies Presents: Cupcakes, Giveaways and interactive arts

Downtown DC's number one art store brings the supplies for inspiration: music, food, paint, and prizes. Paint on our canvas, and join the Utrecht Cupcake Raffle: eat a cupcake for a chance to win a Utrecht gift card!

DC Commission on the Arts and Humanities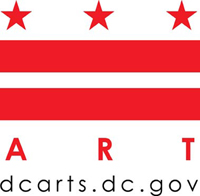 Come help finish Josh Taylors HUGE 16 Foot Wide by 8 Foot High Manhole Mural. Free miniature manholes will be available for the patrons to coustomize and hang on the mural for the finishing touches!!

The DC Commission on the Arts and Humanities provides grants, professional opportunities, education enrichment, and other programs and services to individuals and nonprofit organizations in all communities within the District of Columbia.

The Arts Commission is supported primarily by District government funds and in part by the National Endowment for the Arts.
Mie N Yu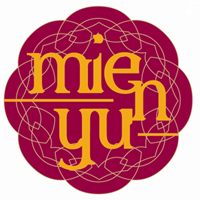 Indulge your senses with the sights, sounds and flavors of "A Silk Road Celebration" at Mie N Yu. Combining authentic Silk Road cuisine with local ingredients, Mie N Yu's Executive Chef Tim Miller highlights dishes and techniques from Far East Asia, the Spice Islands, Central Asia, the Middle East, North Africa, and the Mediterranean. Mie N Yu is a truly unique experience, and a wonderful social experiment! Bar Chef Robert Tinney crafts cocktails that make use of the finest liquors and fresh fruits and juices. These luscious libations will tickle your fancy! Guests from all corners of the globe have been intrigued by this oasis of enjoyment in the heart of historic Georgetown.
Capitol City Brewing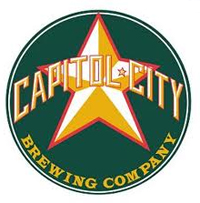 Capitol City Brewing Co. opened its doors in 1992 as the first brew pub in our nation's capitol since prohibition, thus giving its citizens and its many visitors the freedom to enjoy some of the finest hand-crafted beer in the country. On the front of our menu is the symbol of freedom, the Lady Liberty, a statue found atop our namesake, the United States Capitol.

Our dedicated brewers identify and use only the highest quality hops, fresh yeast and select malt to brew many of the world's great ales, lagers and pilsners. Our state of the art brew-houses located in each restaurant enable our brewers to closely monitor each phase of the brewing process and bring the beer to you within hours of completion, fresher than you ever thought possible. We gladly give tours of the brewery upon request.

We have always taken great pride in our beer so come in and enjoy a cold pint of our very best and match it to one of the many menu selections tailored to the brews we serve. Our Chefs have developed and excellent menu of regional cuisine using ingredients cultivated in the Mid-Atlantic area and delivered fresh daily. Many of the items were developed specifically with our beer in mind and our imaginative Chefs have used our beer in many of the dishes in ways sure to delight.
The Yards Park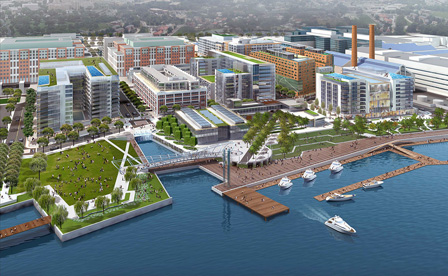 This riverfront park provides green space to enjoy the outdoors along the river. It includes open grassy areas, a water feature, a terraced performance venue, biking/jogging trails and riverside places in which to eat and shop. The park is part of a larger Yards development that will blend adaptive reuse of historical industrial buildings with construction on new sites.

The park, canal basin and water feature, iconic bridge, boardwalk, terraced lawn area and gardens will be opened for this Inaugural event.