Gruesome Smiles
"Gruesome Smiles"
The Solo Show of Angry Woebots

Live Reggae Musical Performance by
Ruth-Ann Brown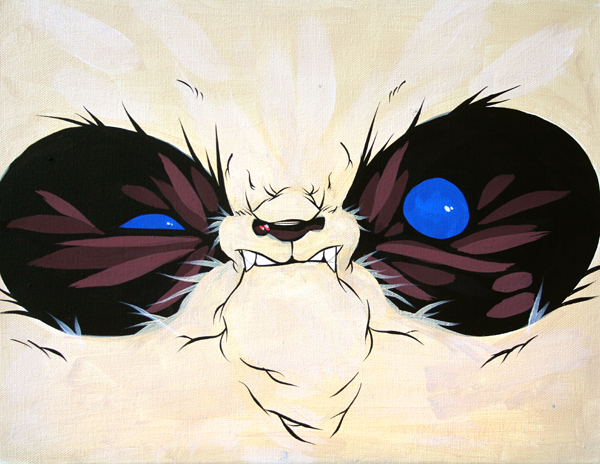 The strange but fitting works of Angry Woebots, displaying his depiction of Angry Panda's  which could represent a sign of the inner struggles that maybe stirring beneath his creatures. The Portraits of bears that are usually presented as docile and most times cute are brought here in its vicious form. The show features Woebots iconic grizzly style Pandas slashed and splattered on solid surfaces on wood, canvas and even in 3D resin form. Angry Woes Martin been painting Pandas since 2003 and has painted over thousands of them from South East Asia, South Pacific, Europe, Australia and US mainland he has represented a creature that has less then a 1000 in the wild. Gruesome-Smiles everything is not funny, but the world is a lot better when you learn to laugh.  "Everything looks fresher with fangs". Keep smiling on.
Saturday, July 16th, from 8pm – Midnight
Location:
Art Whino Gallery
120 American Way
National Harbor, MD 20745
Reception begins at 8pm
Show end date: August 15th
The event is FREE and open to the public.
About the Artist
Aaron Martin was born on the island Oahu 1977, Hawaii. Most of his childhood was spent growing up and moving from Southern California to Nevada before finally landing back into Hawaii during his Junior year in high school. In 1999 a car accident changed everything; this life-threatening experience inspired him to leave the island once again, this time to Seattle, Washington. Inspired by the rain and being indoors, he started playing around with different art mediums again. He then left back to Hawaii with a new perspective, Aaron had his first show in 2002 and has not stopped. He has showed in galleries up and down California, the east coast, and even in shows that have traveled from the U.S. to Hong Kong. His focal medium is acrylic paintings on wood and canvas. Using minimal colors and detailed character design, these paintings are usually comprised of stressed out emotional pandas. The pandas tend to represent the story of struggle.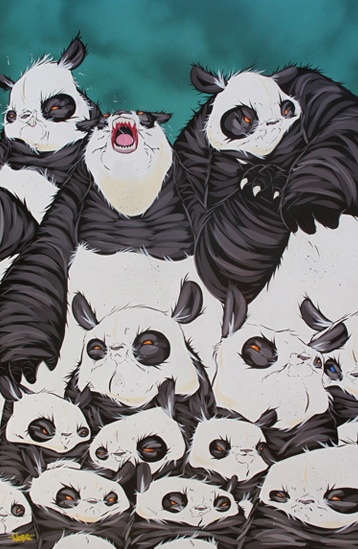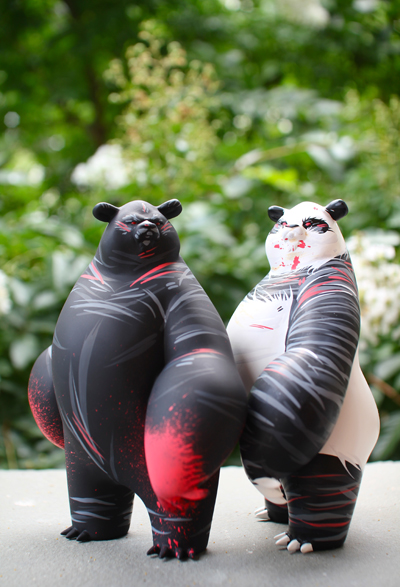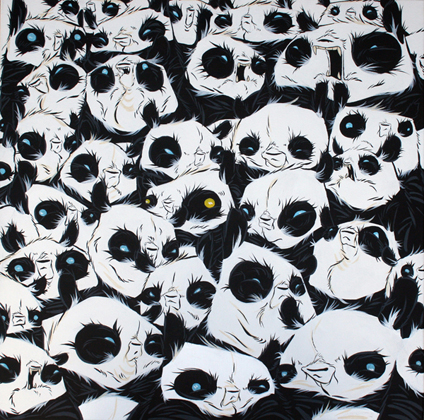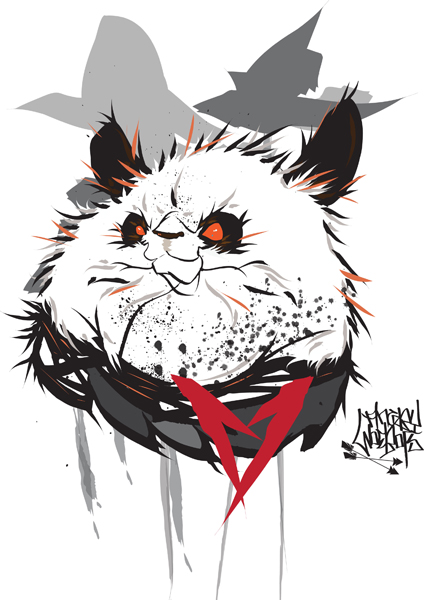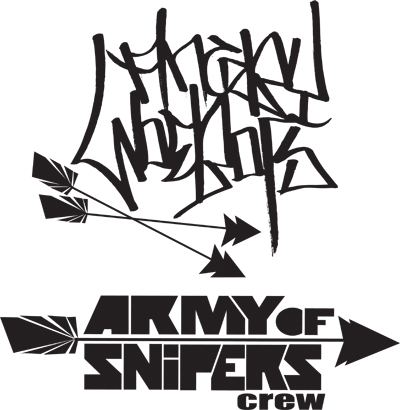 Musical Performance by Ruth-Ann Brown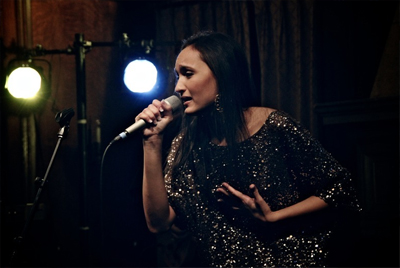 For Ruth-Ann Brown, making Reggae music was hardly a choice; it was something she could not run from. More commonly known as Ruth, the singer was born in the mid 1980's in Jamaica, where she was surrounded by the influences of dancehall veterans such as King Yellowman, Josie Wales, and Jacob Miller. "Instead of going to sleep as soon as my mother put me to bed as a young child, I would listen to the sound system playing across the street from my house until I fell asleep. Reggae was like a drug. I couldn't get enough," Ruth recalls. As an adolescent, she enjoyed singing in the church choir and writing poems as a means of releasing her pent-up emotions. By the time she became a young adult, she began experimenting with writing songs to instrumentals made by friends. Her listeners have described her music as soul-touching, passionate, intense, deep, yet still as smooth, relaxing, tropical and warm. She credits Dennis Brown, The Cranberries and Sade as her greatest musical influences.